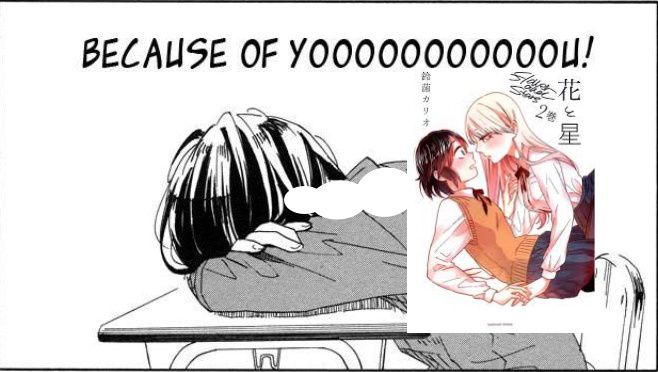 Yuri is a Japanese genre known for portraying relationships between girls and is also known in his simple form as GL which stands for Girl's Love.
But, if you have been in the animation industry for a long time you should already be in possession of this information. Nonetheless, the world of Yuri doesn't limit itself to the usual fantasy of two cute girls making out in the sports dorms…
Theirs is indeed a variety of shows in which you can pick in and enjoy yourself, whether you prefer it to be more sexually advance or just cute and lovely, is totally up to you.
As I am mostly known on this blog for my Yuri articles with much more sexually advance content, it was natural for me to change a bit the line of history and search for something cute for once.
So, I will skip the part where I took out my Indiana jones costumes accompanied with my whip and my magnificent western hat and started researching the whole internet for something sustainable to sink my teeth into and go straight to introducing the beauty that I found.
Well, here we are. I discovered this story back in June and recently got time to finish it and write an article about it. I feel like this is a one of a kind Yuri that absolutely need to be more talked about.
On the site I read it, it was qualify as a Yuri, but in reality this is more of a Shoujo-ai story. And one of a very lovely one that I've ever read, but I will come back later on that.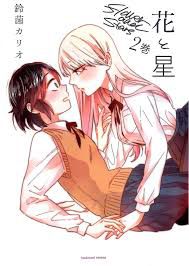 It shouldn't come like a surprise if you read the title of this article before clicking on it, but the title of this story is Hana to Hoshi (with my little learning of Japanese, it can also be translated to Hana and Hoshi. Tell me in the comment section if I'm wrong though) and it was written by Suzukin Kario, a woman which work can be retraced to 2007 with Silly na Kodama!!
Hana to Hoshi was written in 2010 and ended in spring of this year and is actually being published by Hobunsha. It actually has 2 volumes that I devour in no time (it was terrifying, even for me)…
In this incredible shoujo-ai, we are following 3 characters Hana Sawako (that I'll just call Hana without honorifics for ease of writing), Hoshino and Funami.
A short resume of the relationship status of each of the characters so that we are all on the same level of knowledge for the next step that's coming ahead;
Hana is a first-year in her new high school life and Hoshino is in the same class as her, they know each other from a tennis table competition in their childhood…
On the other hand, Funami is the childhood friend of Hoshino and a third year in the same school.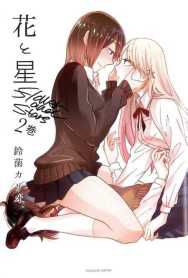 Now that we are settled on who does what and who is who in the story. We can proceed into the analysis of the different categories that enter in account when reading a story and if I recommend this shoujo ai or not.
Let's go…
Before you proceed, I need to tell you that there will be few to no spoilers of the manga in this article, mainly because I want to keep the sweet juicy parts for my tippers.
So, if you want to have some extra news on this manga or any other manga on this blog, you can go straight to my Tipeee.
Now, I'm going to let you continue forward…
First, we will talk about the originality of the plot. In the story of Suzukin Kario, we are following Hana who quit table tennis because of her lost to Hoshino, who became her sworn nemesis after that.
She proceeds slowly into her new life out of table tennis, with some incredible insane set of rules to follow to have a "happy high school life" (and God those rules are too funny), but she meets her worst enemy once again and there goes away her happy high school life. At least for now…
Well, let's be honest here. There's nothing surprising about this plot, I'll even like to say that it's pretty typical. The love triangle is nothing out of the ordinary, maybe the little age difference can differ from other stories, but it still stays the same.
The whole story is very well developed, despite the fact that it has few chapters, there are enough pages to satisfy the hungry reader that I am and I'm definitely not against some more chapters in my life.
Furthermore, those chapters are perfectly well optimised, they are worth your money for sure.
Nonetheless, I have to say that I never had so much fun during a reading, from beginning to end it was a blast. I laughed so much I almost couldn't breathe for a while.
Next, we will talk about character development. Oh boy oh boy, do I have a lot to say about that. Hana, Hoshino and Funami, a triple combination that I wish will never come to an end, but every good thing has to.
Their relationships are just too priceless, the interaction of Funami with Hana is mainly on the basis of rivalry true. But, the engagement that they have with others helps a lot for the character development of our 3 main characters, even though, it's mainly more efficient on Hana.
The dialogues between the characters are memorable, from beginning to end, the fluidity of their growth is awesome. It is true, because of how short the chapters are, you can't really get the full story off of everyone…
But the rivalry between Hana and Funami towards the love of Hoshino is way too cute. Even though Hana doesn't realise her feelings at the beginning, the story slowly brings us and her to realise the obvious.
Their interaction is hilarious and here is a small caption to prove it;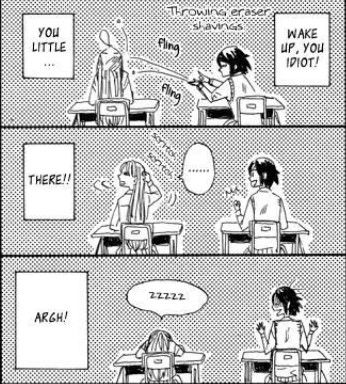 And the fact that Hoshino has a scary face doesn't quite help in engaging in the discussion, but that will be discussed in the next category. The author found how to mix between laughing moments, serious issues and awkward moments without it being too much.
But seriously, how can laughing be too much. Please!
Next category we have the art design of the characters. Hana personality is more of a small puppy that tends to be more stubborn than anything. She's cute and I quite appreciate her character, because we could see her growth, whether it was over the prejudices she had towards Hoshino or towards her true feelings. But, let's be real here. She's still going to stay shorter than Hoshino😅.
Concerning Hoshino, she's a scary character when you don't know much about her. She's literally the definition of don't judge a book by its cover and I know I have been saying that a lot recently, especially with my previous article.
But I really thought that I was about to embark into a cheesy love story where everything was perfect and pink, filled with love and hearts everywhere.
And seriously, I've never been happier to be wrong in my life. Hoshino is a legit tsundere (in some ways), who despite her lack of understanding to the feelings of Funami, she's still one of the cutest characters of all time whenever she's with Hana.
I do not have a lot to say about Funami, only that she's literally the typical jealous girl that can turn super geeky and literally change faces when she wears her glasses.
It's almost scary to see how much her face changes with those on. Accessories can do a lot on someone face.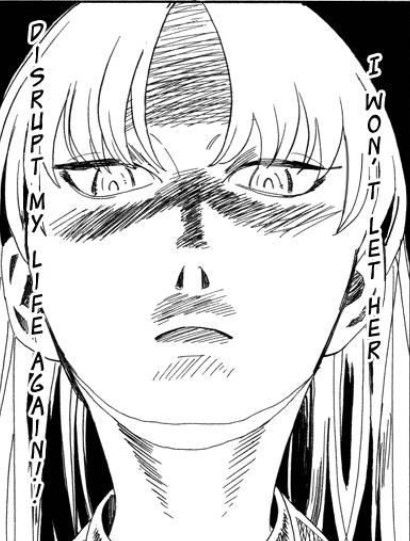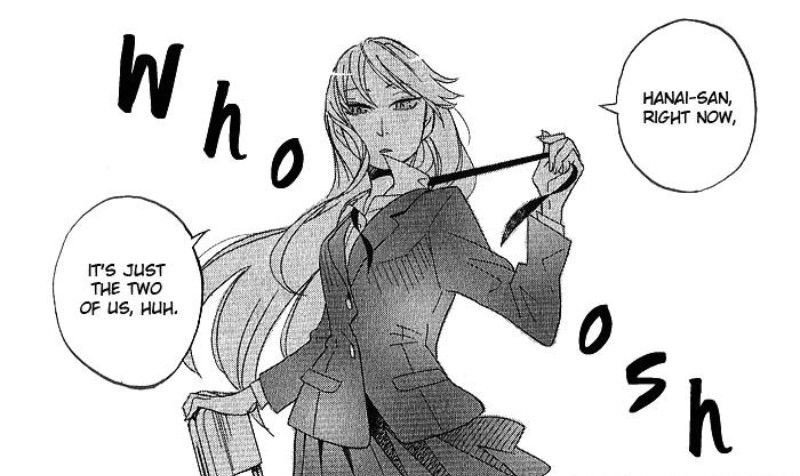 In conclusion, Hana to Hoshi is a shoujo-ai that is filled with laughing moment and awkwardness at every corner. Love the way the story was written and will definitely come back to it later in time.
Yup, you guessed it right, I totally recommend this book. In all honesty, I was in a bad mood when I started writing this article and after reading this manga again for the critic…
All the tension and frustration that I had in me vanished instantly. And I'm not talking about after reading 2 or 5 chapters later, no, I'm talking about reading the 1st chapter and being LMFAO from there.
So, yes. I totally recommend Hana to Hoshi if you just want to spend a good time, far away from all the negative energy that your family may send in your way…
Or just are in a depressive period and just want something where you will not think too much while at the same time have a lot of fun. This manga is without a doubt for you.
Anyway, just one last thing before separating. If you are reading this, it either means two things; that you have an advance pass on my Tipeee or you are reading this on Saturday at god knows what time days after those on Tipeee.
First, I want to thank you if you are part of the lucky ones and secondly, I want to ask you why are you still reading this when you can directly click on the link down below and access to other show and articles before their release date on this blog?!!
You are actually wasting some good precious time here my friend. Anyway, this is it for me today. I hope you enjoyed this short moment together, that you will subscribe to my newsletter and I'll see you next Saturday for another discovery.
Peace and Love
Twitter of the author: Suzukin Kario
Get more advantage on my Tipeee
My twitter: Kayfrid Memory