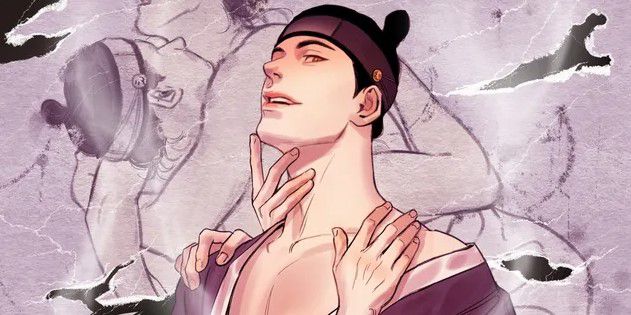 Welcome, come over here, close that boring movie you were watching, grab a juicy snack from the kitchen, take that comfy blanket out of the closet you kept for winter and gadder around and take a seat. Because today is a day of celebration, what are we celebrating you're asking.
Well, if you didn't already get it yet by the title of this article. Today we are celebrating the so waited arrival of the well-known yaoi manhwa Painter of the night by Byeonduck.
So, now that you are seated and comfortable. You are ready to devour your weekly manhwa article of the day. Without further due, let's jumps right into it.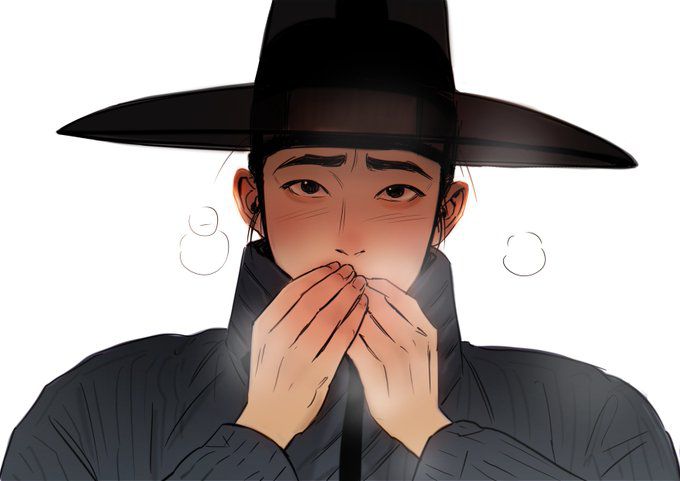 To put everybody on the same pedestal, let's begin with the beginning;
What is Painter of the night?
Painter of the night is a recent yaoi historical manhwa that started being published in 2019 on the famous Manhwa hosting platform called Lezhin. Obviously, on the English version of the site. I'm saying this to inform you if you somehow fall on the Korean version of it.
Feel free to do so, if you know how to read Korean or if you are just tasty to read the raw version of the manhwa.
What makes this manhwa interesting of course is the story surrounding it. For the lovers of historical manhwas, this will serve you right. The story is full centred on that, so there's no reason to feel disappointed or reluctant in starting to read it now.
In the story, we follow to main characters called Baek Na-Kyum and Yoon Seungho. Na-Kyum is a young painter with exceptional talent: creating erotic images of men.
Though he has published a few collections under a pseudonym, after some time, he finally decided to quit painting. Seungho, a young nobleman, somehow manage to find his real identity and decides to barges into his life.
He is actually a hell-raiser notorious for his insatiable lust, Seungho forces Na-Kyum to become his private painter. However, the nights that await Na-Kyum are beyond anything he could have imagined.
And that's why we are reunited today to talk about.ヾ(≧ ▽ ≦)ゝ
I discovered this story on a very boring exam night, as I was going through my reading list, I couldn't decide what I wanted to read…
So, I kept scrolling in the hope of finding a miraculous revelation of a manhwa that would pique my curiosity enough to make me jump right into it.
I then somehow fall on this manhwa and got intrigued after reading the summary. I open up the first chapter, read it and continued for a whole 10 mins.
I have to admit, at first, I didn't felt anything exceptional about this manhwa, as I was continuing my reading, it sounded more like normal yaoi to me, without any storyline and the whole thing just focus on the sex scenes.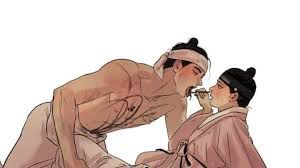 Which as you know, I've never been disturbed by. It's quite the opposite, I am a lover of realistic sex scenes and as long as I can find some, I would stay a devoted fan to them.
But that wasn't the issue in this manhwa, I felt somehow fed up of always reading the same things over and over again in every manhwa, I was searching for something different, for a manhwa that will cut through everything I thought I knew, a manhwa that will reinvent what yaoi is all about.
And I found it. It wasn't clear at first, but after reaching chapter 5 of the manhwa, I saw myself becoming addicted. I was starting to get completely drowned by the story, by how simplified it was and yet so interesting.
I couldn't put my finger on what was making me want more from this manhwa, I didn't know if it was the charismatic resemblance of Seungho to the main character of the yaoi manhwa Sangwoo from Killing Stalking or was it because of the well-drawn innocent yet cute face of Na-Kyum.
So I kept on reading…
I kept on reading until I reached the last updated chapter of the series. I can tell you that I am still confused about what kept me up to this marvellous masterpiece.
Nonetheless, I can guarantee you that you will not regret the ride if you decide to embark in this crazy adventure. I have read some critics about this manhwa and, indeed, the beginning is not very favoured to any storyline.
I did perceive that during my reading, but it doesn't mean the manhwa was made without purpose. I'm not ignoring the facts of not having any background on some characters or any character development yet, but I keep being convinced that somehow we will have answers to those questions sooner or later in the story.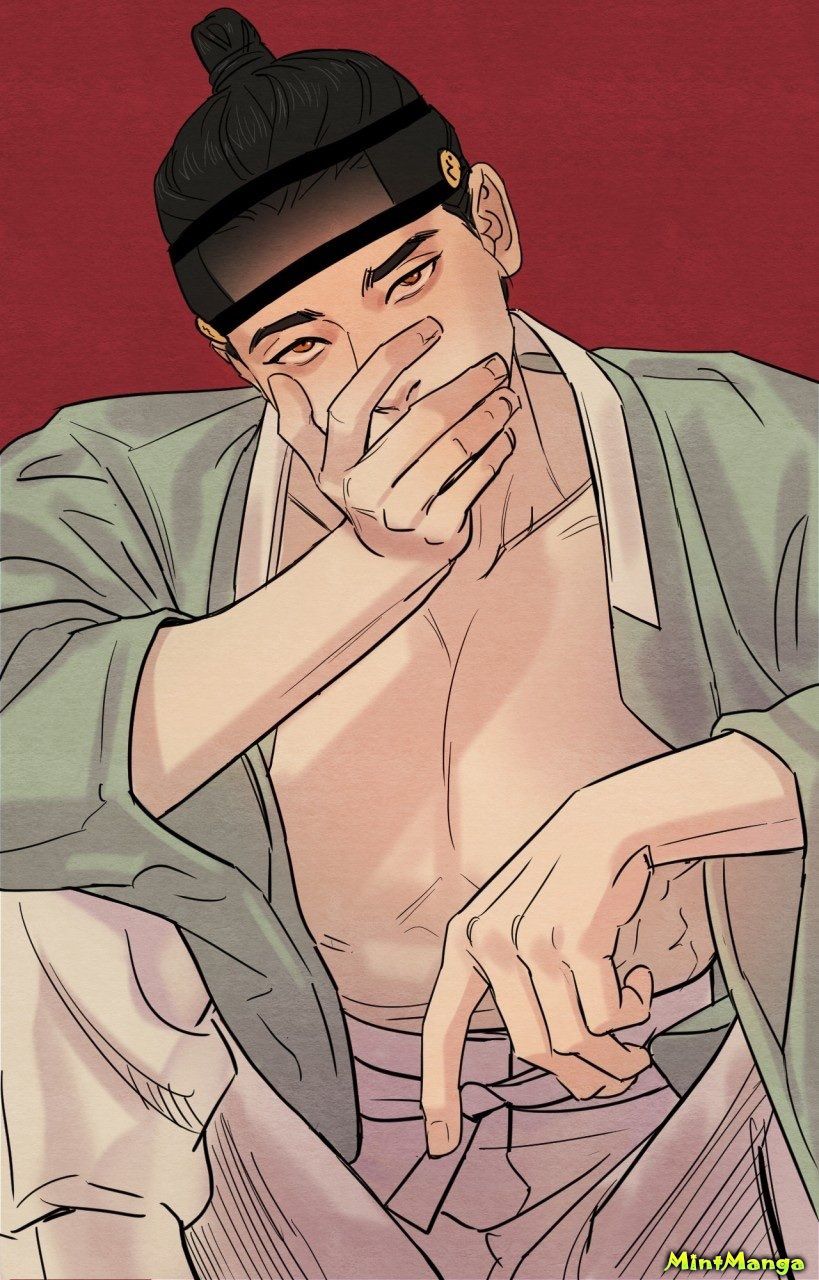 So, I'll beg of you not to start criticizing this yet and get the pleasure to reach chapter 35 before putting any poisonous dagger in the heart of this manhwa. Despite the lack of some obvious character development, we can still distinguish some subtle traces of development between characters.
Even though, the evidence is really not that obvious. There are still there and need to be acknowledged for that.
Before ending all of the celebrations, I want to thanks those who read these articles every week and follow me on my tweeter account Kayfrid Memory. I also want to inform you of this new concept called What is it about…? That I'm releasing on my blog starting with this manhwa.
Is a light discovering format where you can find all the favourite manhwas that you recommend me on Tweeter here on this blog. Feel free to come up and join the community, let's spread positivity with our love and passion about Yuri and Yaoi.
Anyway, this is it for me today. Hope you enjoyed this short moment in The Sanctuary of Yuri and Yaoi, I look forward to seeing you next Saturday for another discovery.
Peace and Love