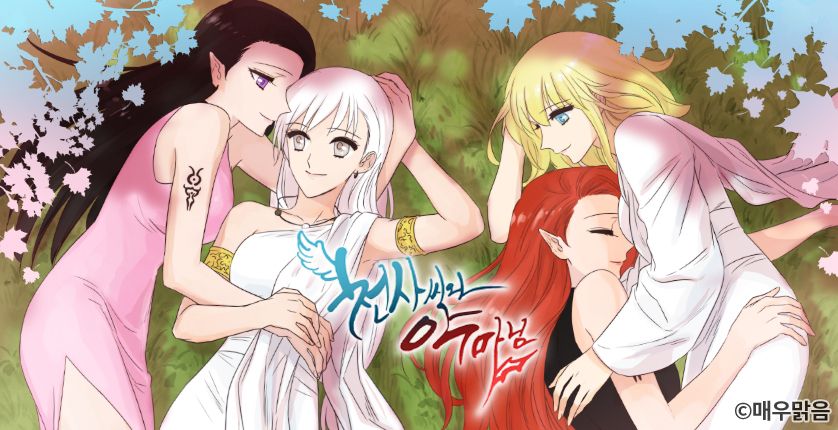 Before I talk about how amazing this new chapters of Miss Angel and Miss Devil is going to be, let me tell you a little story.
You seat on your bed, all joyful and excited because you are finally going to read the last update of your favourite manhwa after waiting for an entire day.
You finally come to the end of your reading and you feel refreshed, you are all full of energy and super excited after reading such a wonderful chapter.
So excited that you jump out of your bed, then you decide to grab your phone and go straight to messenger to make a call to one of your friend...
You definitely want them to know about this new killing chapter, the phone is ringing, your friend picks up the phone and then you start talking. You are pouring all your joy and enthusiasm out at them, hoping that this will push them to also be excited and run straight to read that chapter too.
But, their reaction wasn't what you had expected. Instead of feeling thrilled by your narration, they were taken aback and laughed a little with you before hanging up vividly.
Because of that, you feel sad, you know they really didn't care much about the story but were actually too kind to say so.
You tell yourself that it's a shame that you weren't able to transmit that same intensity that you felt earlier...
Feeling down, you get underneath your covers and starts ruminating about the conversation.
You feel bad for not being a good storyteller, you wish you knew how to transmit your enthusiasm like nobody else...
Because of that, you end up hating yourself even more, because you really wanted to share that excitement with your friend and at the same time make them also become a fan of the manhwa.
Time pass and you end up falling asleep tired of all the rumination your brain went through.
The next day comes and you never talk about that chapter to your friend ever again.
We all went through this situation once or twice in our life. Being super excited to talk about a manhwa to a friend, hoping to convince them to join the cult with our energy, but failed miserably to turn them to the dark side of our passion.
But, what if I tell you that there's a way to convince them to like the manhwa and even follow all the stories that were drawn by your favourite author, and all that without using any voodoo techniques.
The only thing that you will have to do is;
Click on a button

Enter the suggested topic and how you felt after reading it
And you'll be good to go.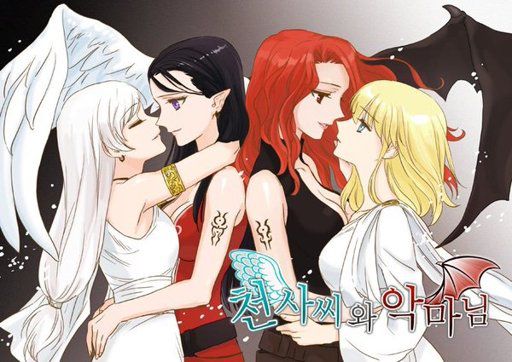 Well, now let's go back to our main topic.
We are all excited to know what happened in chapter 102 and 103 of Miss Angel and Miss Devil by MAEU Malgeum. At least, I am excited to tell you about it☺️.
In these chapters, we are following a side story of the chapter title The promise between two, one memory. The difference is that this one is apparently a side story.
It can sure feel a little sudden that I am writing about this manhwa now after spending almost two years without even mentioning it even ones in any of my articles.
The thing is I sadly stopped watching this manhwa for some unknown reasons and I felt like it was time to pick the topic back and talk about it because not everybody has the chance to read the English version of this manhwa.
So, to keep you informed of every development that may happen in the future chapters, I decided to fill you up will all the juicy details. Hope you will enjoy it, without further due, this is the review of Chapter 102 and 103 of Miss Angel and Miss Devil by MAEU Mageum.
Following what I said earlier, we are directly welcomed with a fight scene with Tan and some guy from the guard (just another side character seen once or twice in the manhwa😒)…
The more important to remember here is that Shan is by the side seated in a very classy pose drown into her thoughts and God I missed that face of hers. So serious at the same time so sexy.
Tan notices her in the distance and decide to approach and interrupt her in her daydream. Before we continue, I am sorry if I make mistakes on Tan's gender. As I said earlier, it's been a while and I hardly remember if Tan was a boy or a girl.
If by any chance you know the answer, please feel free to put it in the comment section. I'll be happy to have your help friends.
Now back to the topic,
Shan is in her thoughts and Tan comes up and talks to her with a suitable AMAZING question about a special person that we all know. DRUM ROLLS…
Hari!
Shan is actually thinking about Hari, for the first time we have a clear view that Shan is focused on Hari and that there's a possibility for a future pairing, BUT that's not all guys. Now, you will understand why I included LOVE TRIANGLE in the topic, because damn…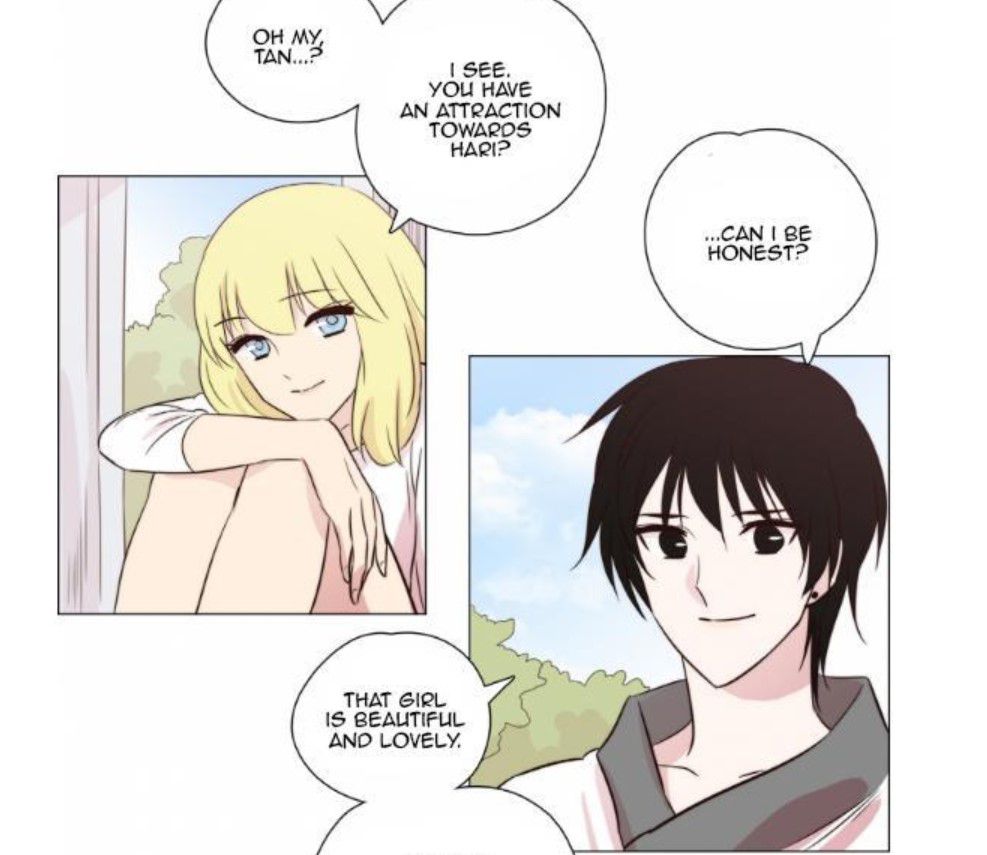 Tan is joining the crew of the lovers of Hari. What? You didn't know that Hari had a loving crew. Damn, where have you been? It seems that our dear Tan is a little masochist and likes to be beaten up for them to like somebody. Is it weird? At this point, I'm not surprised anymore by how uncommon some characters can be in all the manhwas that I have read up to now😹.
After that, Shan saw the potential threat that Tan could become and immediately claimed territory, but in a very Shan elegant way (if you know what I mean😉). The sad thing is, this moment doesn't last long because the chapter is very short and unfortunately the situation just end on a friendly note of who is going to take the heart of our dear Hari.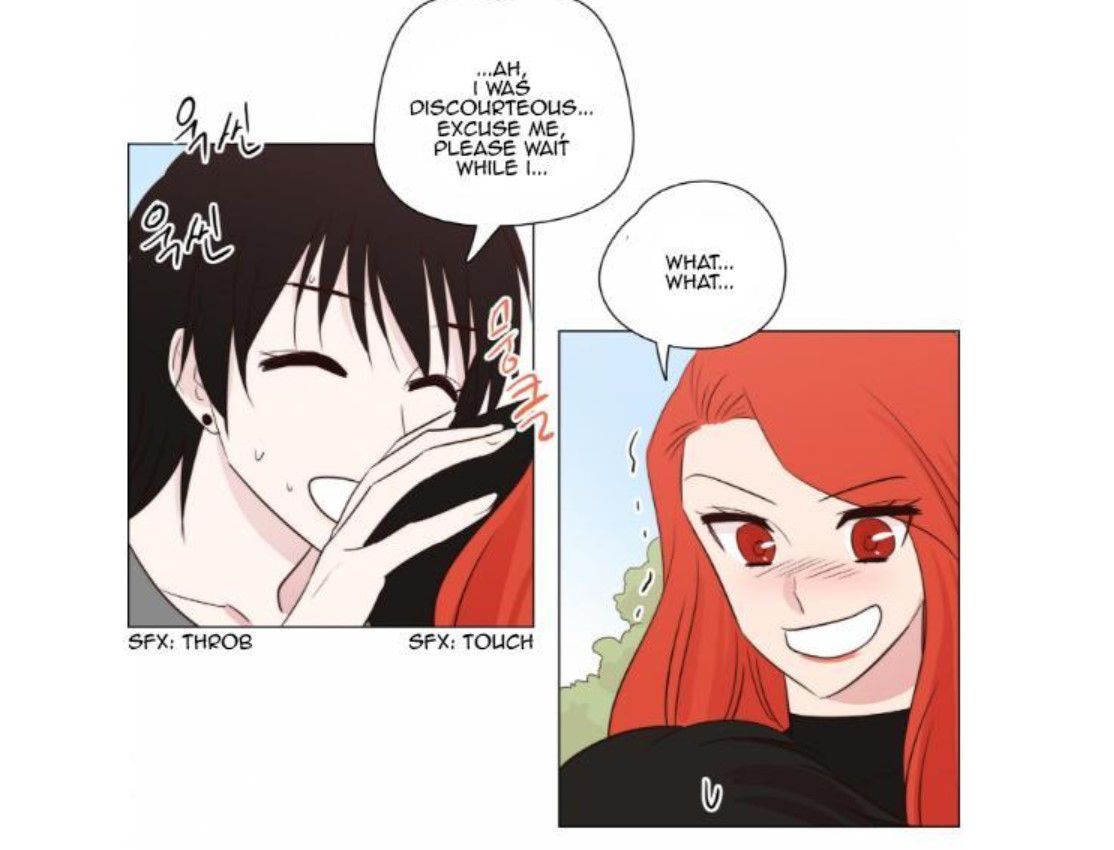 I always say that any story without a pervert in it is not worth the short. In the next chapter we are bless with a one on one meeting between Tan and Hari.
Fortunately for us (but not for Tan) this meeting turns out to be the most wonderful of all.
Since the fight with Hari, Tan is having a headache here and there. Because of that, they felt ill and started losing their balance and in a series of event hanged themselves to Hari's breast. Well, you already know how it went…
You got it right, Hari made what I like to call a Saori hammer ( from City hunter) to Tan, poor dude he wasn't ready for that at all. He was already feeling bad and Hari came and finish him in just one hit. Poor thing.
Fortunately, Hari analysed the situation and understood that Tan wasn't actually at his top form and decided to give the poor thing one hell of a gift that even Shan would be jealous if she could see it. But I have to admit that before all this, I never considered Tan as a potential lover to Hari, probably because the option never came into the picture.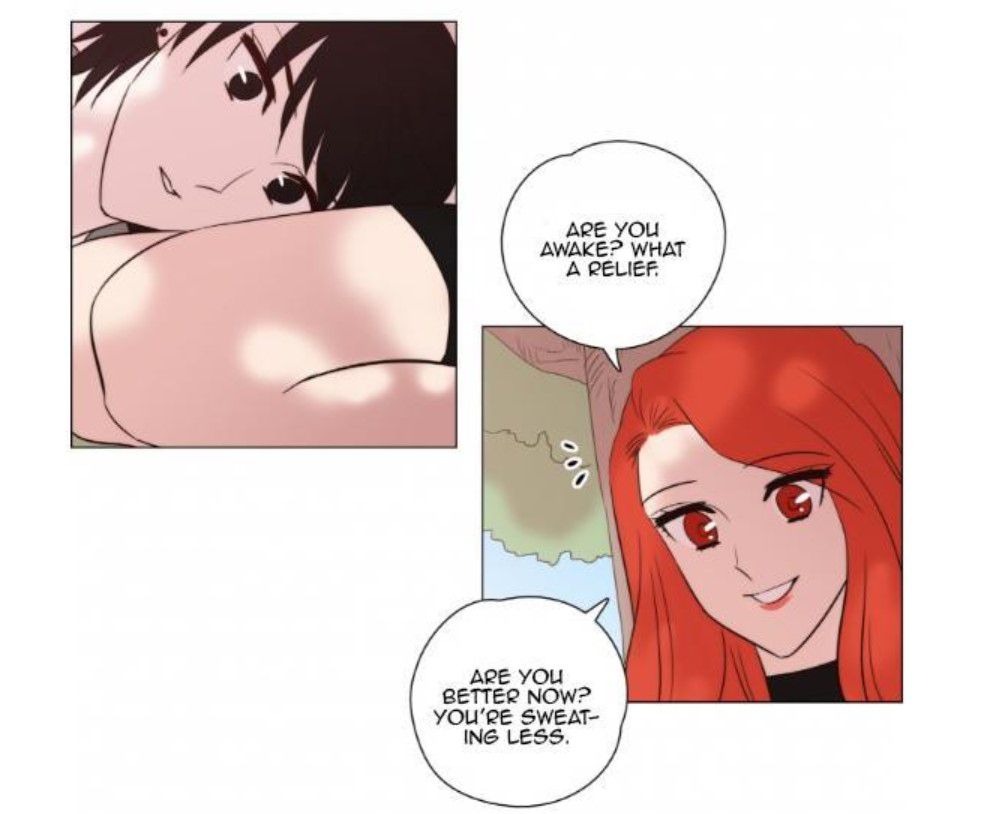 And now that I think about it, I really feel like this two could be a potential match, I don't know if it's because of my naughty side that wants to see Shan fight for the love of Hari a little bit or just because it would be a great change in the story if someone else was pursuing Hari.
Who knows, it could even become a reality to some point. Anyway, starting from now, I am following these two very closely👁️👁️.
As I said earlier, Shan will probably get jealous of Tan after watching her sleeping on the tights of her beloved Hari. We have to admit that some people are getting lucky today after having a discussion with their potential rival, the have the pleasure to touch their crush breast AND sleep on their tights. I wish I could be as lucky as Tan right now.
No homo, but for real why isn't this type of things happening in real life? a lot of us will be more than happy to be the happy perv of the party with a big advantage of sleeping on the tights of our crushes.
However, in this scene, we got the occasion not only to have an alone time between Tan and Hari but also to know more about the background of Tan and how he/she met Shan. And the story is starting to be thrilling right at its beginning…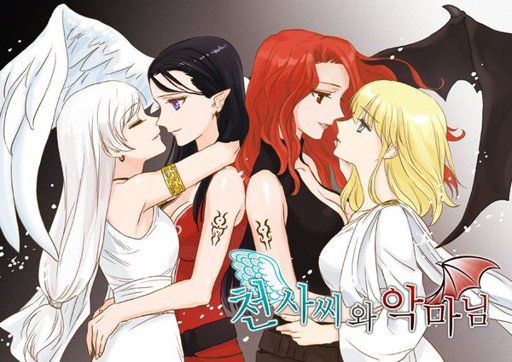 And this is where all the fun ends friends, I'm super sad that the author left on such cliff-hanger, WHY? 😭
But, this gives us a moment to reflect on the beautiful chapter that we jus witness with our lovely new potential match and a future fight between Shan and Tan for Hari's heart. I'm excited to see where it will go and I hope you are too.
My conclusion for this chapter would be that we were blessed with a new way in the story and I am damn looking forward to seeing where it will lead us. Honestly, I do not think this will become a thing, but since the author put us on the house, we may at least accept the ride.
So, I'll see you soon for another review, don't forget to strike that newsletter button to receive a notification each time I post a new article. If you don't want to miss the chance of writing a significant message about your passion…
Don't forget to click on the word passion below. This is a lifetime chance that you shouldn't miss. This is it for me today, hope you had a great short moment and I'll see you next Saturday for another discovery.
Peace and Love
Manhwa source: Miss Angel and Miss Devil