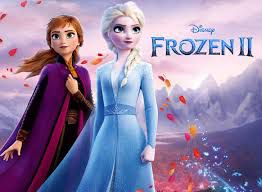 The fact that this article is so unusual is the result of how unusual the situation we are living in right now in the whole world. If you have followed this blog for a long time now, you must have noticed that I do not really specialise in writing about Disney movies of any sort. Not that I don't like Disney (I'm actually a big fan of Rapunzel), it's just that Disney movies did not impact my life enough to give me the power to continue being here today and be able to share with you all the nuggets that are out there in the world.
But this time is different, even right now I still watch all the Disney movies and enjoy every single one of them. The thing is this time, I have a great reason to talk about it. I know that Frozen 2 came out last year and already tones of different critics about it has popped up around the world, but unfortunately I didn't have the opportunity to watch the movie on the month it came out in my country. So, when I had the opportunity two weeks ago to watch the second movie of one of my favourite Disney, Frozen. I did not hesitate one second and grabbed my laptop to watch it in my bedroom (where I'm the most comfortable to enjoy this master piece).
So, this is it. The result is that the movie turns me upside down at a point that I couldn't continue living without writing something about it. And this is also for the future generation who haven't seen the movie yet or those who are still reluctant in watching the movie even though it's been more than 3 months now that it has been released. If you are part of these people this article is for you, but if you already watched this movie and want to still share your love or want to know my experience about the movie (either positive or negative).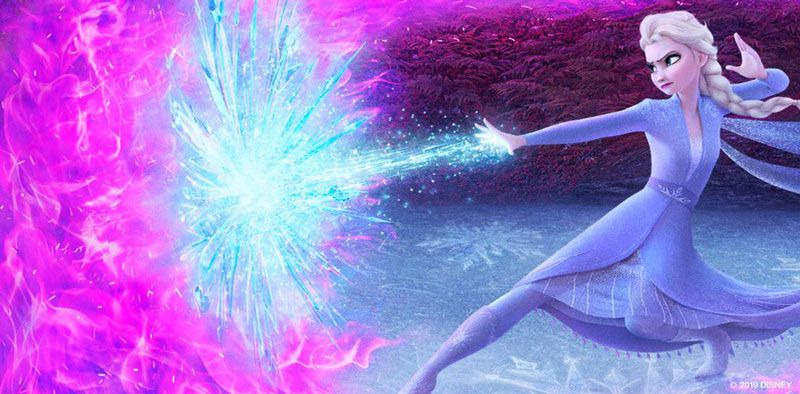 In this new movie, we are still in the Queendom of Arendelle. A peaceful place where love and harmony reign everywhere. And where my favourite characters live into a perfect plainness. The story gets rapidly bizarre when the voice of the iconic theme song comes into the picture and Elsa starts singing the sublime song that makes Frozen 2 one of the cutest of all. To tell you the truth, the first reason why I wanted to watch this movie was because of the song into the unknown and also because I am a fan of the interpreter (Aurora). Those where kind of the two reasons why I wanted to watch this movie.
Well, despite the fact that all of these is true, what does it change for you or for me. What in Frozen 2 changed that I had to write a whole article about it and not just make a post of it on tweeter like any other blogger (and by the way, follow me on tweeter, I'm super active there. At least more active than on my Facebook. My name is @MadNoemony).
In fact, the answer is simple, it holds itself in two words. Character development. In this new movie, we have a great change in the character development of each member of the show. And I personally think that was the main difference. I'm not saying that in the first movie we didn't have any character development and I don't want to bet on it because it has been a long time now since I saw the movie. But as far as I can remember, I feel like the first movie was just an introduction to a story not yet finish to be told.
For this new movie, there's a lot of things that I felt was finally shown and finally developed and there's ONE THING that I am happy they didn't include in this new movie and I'll tell you about it in the following paragraphs.
In case you haven't heard it yet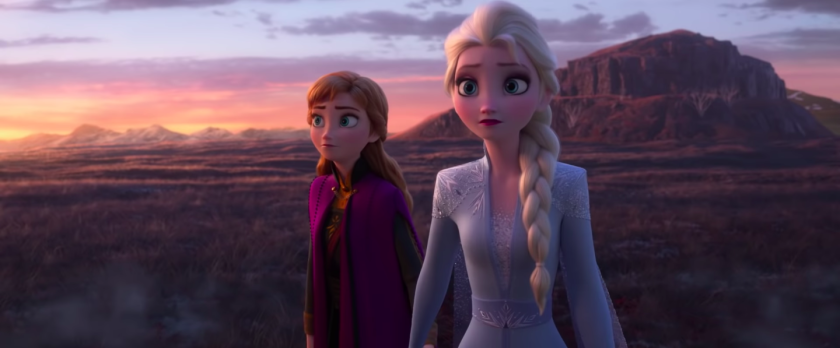 The adventure begins with our two beautiful sisters supporting each other in this new challenge of life that seem to involve the origin of the powers of Elsa. And this new adventure we will finally see the strength of our heroine, the passion that lives inside of Anna, the devotion of Kristoff towards Anna and how cute and amusing Olaf can be (as usual).
Concerning the characters; the first thing that I appreciated is that Elsa is still the same as before, it is true she has been accepted by the whole village and now is the most loved queen of all. But despite what happened in the past between her and her sister, she is still this fragile girl that doesn't have a lot of confidence, she doesn't have a big self-esteem and is still scared of those powers that came from nowhere. Some people would say that because she is the elder sister she should be an example for her sister and by then be proud and fearless, they will even say that because she is the heroine of the story and the only one that has magical power in the movie, she shouldn't be scared of her powers and be happy to have them.
This is what I want to say to all those who have these type of questions. Does it make it more realistic if the heroine of the story is fearless towards a power that made her isolate herself from everyone around her? Even her OWN sister. You that are in her shoes right now, being isolated inside your flat or your house against your will, do you feel any good? Are you feeling any relaxed? Imagine her living in fear and in secret against her will because of something in which she has no control over. That's how realistic Frozen is to me. When you are told that your powers are dangerous and that you should hide it for your good and the good of others, the only way to react to that emotionally is to fear your own self, especially when you have no one around you to tell you that it is okay to be you and be the person that you are right now.
That was what I was expecting in this new movie and that is what I got. Next, we have the INCREDIBLE development of the character of Anna. She is by far one the most important role of all in this story. I don't care what people may say about her, for me she is definitely the Rock of Elsa. She is the reason why Elsa is still here and why we can see how lovely she is as a person and as a soul. Despite the fact that she doesn't have any power, she stays optimistic, she strives by her mental strength and her love for her sister and for others. I've never seen someone so inspiring to all the kids out there that doesn't feel special because they don't have any special skills of their own. She proves to all of us that you don't ultimately need to have superpowers to be able to move mountains.
On the other side, Kristoff releases a cute side of him that was never seen before. We can finally see a man in love and ready to give everything he has for the one he loves. It was probably nothing for others, but I felt like it was a special occasion to prove to all the boys out there that it was okay to show your emotions sometimes, especially when it concern someone you love so much. We have the same cute development with Olaf, who is as funnier than ever. I love the role he/she/it (let's not forget it's still a magical snowman) played in this story.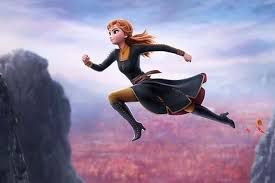 Now, I'll finally tell you THE THING I AM HAPPY THEY DIDN'T INCLUDE IN THIS MOVIE. I'm sure a lot of you heard about the controversy around the Let it go song and the fact that the LGBT+ community wanted that Elsa should be their symbol and by then become a homosexual character. I am happy they didn't make it happen. Before you start throwing insults in the comments sections, let me tell you that I have nothing against the LGBT people. In fact, I am bisexual myself so there are no worries on that side. I just feel like it wouldn't have been right for Elsa to a homosexual by force and not by choice. If the authors at the beginning intended to make Elsa a gay character that would have been perfect, but if it was just to please the public and have a show that had nothing to do in the quarrels of adults, I highly would have preferred that they never did the show at first.
The fact that Frozen 2 was the first to propose a story where the princesses where wearing PANTS during their adventure is enough for me to be proud to still be alive today and write this article for the future generation. Can you imagine how amazing is that? This is the first time Disney princesses are wearing pants instead of fancy dresses (and all of that in high heals). I am proud of the character that they gave us in that gave us in the movie Frozen 2, instead of being a princess that needs a prince to pursue her challenges in life, she just needs her sister to go forward and move mountains and planets by her side. I love the image of the strong independent women they drew out of Anna and Elsa and I totally agree with the direction they took with this new movie.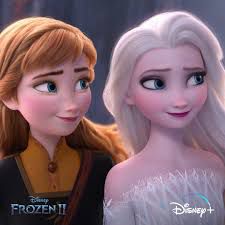 Well, that's it for me today. I hope you enjoy. I hope you enjoyed this short moment together and that after this you will go and check the movie out (please do, you are actually missing something wonderful. And an Elsa getting more and more beautiful and whiter than snow white). That's all for me today, hope to see you next Saturday and don't forget to subscribe to my newsletter for more post like this one.
Peace and Love