Anime has been hanging around for a while now and even more, it has taken into a lot of popularity for a long time. The universe of anime is counting a lot of fans that are really passionate, and because of that passion, you may want to jump right in to the world of animation.
Nonetheless, there are some little things you need to know dear fellow before you jump in to the AMAZING WORLD OF ANIME.
My name is Kayfrid's Memory, subscribe to read more articles like this one, share with your friends and welcome to t
he
Busta Jungle.
I – They have weird static hairs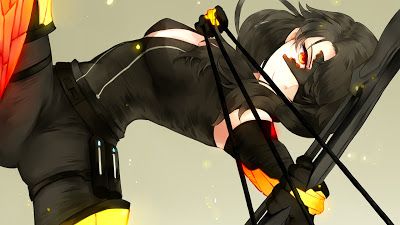 Yep, you heard it right. In some anime, you will find the characters having static hairs. No matter the situation, fighting scenes, jumping scenes, loving scenes, doesn't matter their hairs will stay static. So, yeah. Who would want to watch something in which the hair of the characters doesn't come and disturb their face every two seconds? it'll be really stupid to enjoy an anime while all the characters have static hairs in every single fighting scenes. That will really be devastating, very OUTRAGEOUS.
Can you imagine, you will not be able to enjoy a whole anime, either it's a shonen, a yuri, a seinen you name it. You will completely be disappointed by just this single detail of hairs not moving around, IT'S SO SAD. Why do they do that to us. I say, we should protest and make a revolution!
II – The fighting scenes are too realistic